Hakuba Goryu & Hakuba47 common season pass (23-24)
Kindly note the following for all Season Pass purchases
All Early Bird Season Passes require payment to be completed by the sale expiry date. If payment has not been received by this time then the pass will no longer be reserved at the Early Bird price.
Passes purchased through Hakuba47 must be collected at Hakuba47, and may not be collected from Hakuba Goryu.
Hakuba Goryu & Hakuba 47 common season pass is available for the whole 23-24 season.
It cannot be used for night skiing in Toomi Slope.
| Ticket | Price | Note |
| --- | --- | --- |
| Season Pass - A | ¥58,000 | Limited price, purchased between 1st Aug~30th Oct *Not valid for night skiing. |
| Season Pass - R | ¥75,000 | Ordinary price, purchased from 1st Nov *Not valid for night skiing. |
| Senior Season Pass | ¥65,000 | Ages 60 - 70. *Not valid for night skiing. |
| Child Season Pass | ¥37,000 | Ages 6 - 12. *Not valid for night skiing. |
| Spring Season Pass | ¥45,000 | Available for use from 1st March until the end of season *Not valid for night skiing. |
| Kids Season Pass | Free | Ages 5 and under. *Not valid for night skiing. |
| Grand Senior Season Pass | Free | Ages 80+. *Not valid for night skiing. |
The following applies to all Season Pass holders;
Passes may be confiscated or revoked if the holder is in violation of any of the rules or regulations of Hakuba47 and Hakuba Goryu ski areas.
Our most common example of this is skiing outside of the resort boundaries, as doing this is strictly prohibited throughout most of Japan for safety reasons.
Any lost or stolen passes must be reported to Hakuba47 and Hakuba Goryu immediately. Replacements will not be issued, so please take great care not to lose yours.
Use of a season pass by anyone other than the registered pass holder, or alterations to the season pass, will result in cancellation of that pass.
Season passes are non-refundable and non-transferable. They are to be used for the season they were purchased. Any exceptions to this rule are at the discretion of Hakuba47 and Hakuba Goryu. Fraudulent use of your season pass will result in confiscation and prosecution for all parties involved, as well as any applicable usage and administration fees that may apply.
Season Passes are valid for the duration of the season. Spring season passes are valid from March 1st to the end of the ski season.
Season Passes are not valid for night skiing.
A Season Pass without the resort's official stamp is void.
Any breakage or alterations to a pass may cause irreparable damage to the IC chip and render it invalid. Please look after your pass.
A Season Pass must be in the holder's possession at all times on the mountain. Please show your pass to the staff when accessing Hakuba Goryu or Hakuba 47.
All pass holders at Hakuba47 must abide by the Snow User's Responsibility Code. Misconduct will result in the withdrawal or suspension of the pass and any related privileges. No refund will be issued. Misconduct refers to the above conditions, all rules relating to the resort and antisocial or inappropriate personal conduct.
2023-24 Season Pass Holder Benefits
1. SNOWBIRDS CLUB benefits
If you bring the season pass of Able Hakuba Goryu & Hakuba47 to SNOW BIRDS CLUB affiliated ski resorts, you can purchase the adult lift 1-day ticket at half price. In addition, you can get 5 special discount tickets that can be used at SNOW BIRDS CLUB affiliated ski resorts.
* Not only the holder but also the family members of the holder may be eligible for the discount.
* Cannot be combined with other discounts.
* Please check the website of each ski resort for details on the benefits.
2. "Restaurant 10% OFF" by showing the season pass (designated restaurant only)
3. You can get 3 additional "50% off discount coupon for 1-day tickets" that can be used within Able Goryu & HAKUBA47
4. Additional Night ski ticket discount!
Discounts on night ski on the Toomi slope. Adults 500 yen OFF, elementary school students 300 yen OFF
Night Skiing Season Pass
Able Hakuba Goryu Toomi Slope "Goryu Night Skiing Season Pass"
From the end of December to the end of March, enjoy unlimited "Goryu Night Skiing"!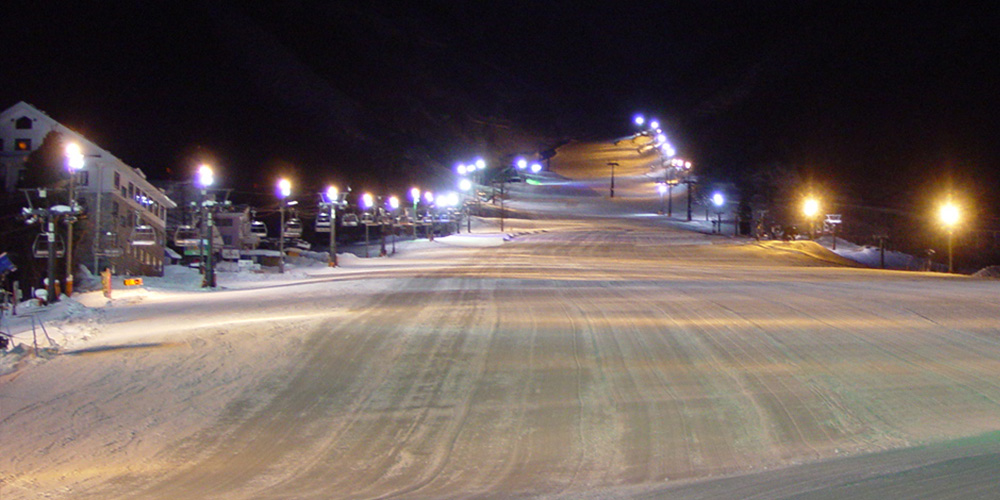 Business Period / Late December 2023 - late March 2024
Business hours /
Available Chairlift / Toomi Sky 4 Chairlift * 1
・Depending on the slope situation such as lack of snow, night skiing may be suspended during the scheduled business period.
Price
Sales period
Early bird Goryu Night Skiing Season Pass
¥25,000
9/27 ~ 11/30
Goryu Night Skiing Season Pass
¥40,000
12/1 ~
Child (6 ~ 17)
¥10,000
9/27 ~
Purchase benefits
The entry fee for Ryujin Hot Bath at Escal Plaza is discounted to 300 yen for adults (list price 700 yen), Elementary school students are 150 yen (list price 400 yen) Eligible for season 23-24 Goryu night skiing season pass holder only.
How to buy.
Please purchase online OR visit our Ticket Counter at Escal Plaza to purchase your tickets.
Buy Online
You could make an application with your digital ID photo.
Please enter the necessary information in the application form and send the digital ID photo at the same time.
Please prepare the digital ID photo before filling out the form.
Please do not wear glasses, sunglasses and hat etc. in your ID photo
The recommended photo size is at least 300px on the long side
The recommended resolution is at least 100dpi
The file restriction is up to 5MB
To purchase directly at the Ticket Counter
1.The ID photo will be taken at the Ticket Counter.
2.Payment can be made by cash OR credit card for your desired Season Pass.
2023-2024 HAKUBA VALLEY SEASON PASS
Get access to 10 snow resorts across Hakuba, Otari, and Omachi with just 1 pass!
Valid at Hakuba Sanosaka, ABLE Hakuba Goryu, Hakuba47, Hakuba Happo-one, Hakuba Iwatake, Tsugaike Mountain Resort, Hakuba Norikura, Hakuba Cortina, Kashimayari, and Jiigatake. It cannot be used for night skiing in Toomi Slope.