Here at Able Hakuba Goryu, we have lots of great photo opportunities.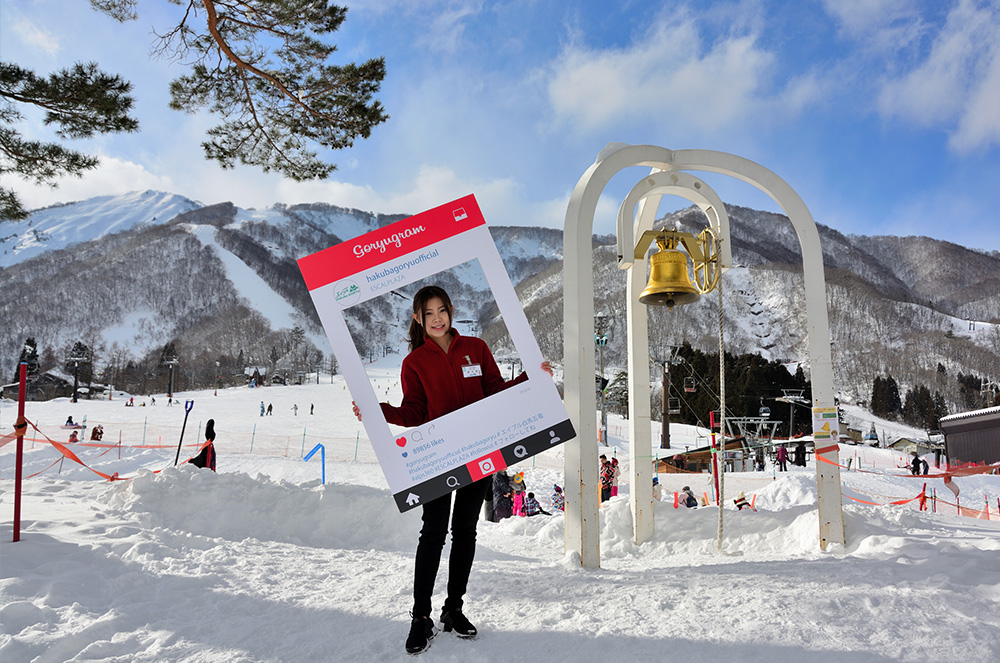 The Lover's Bell
Just outside the Escal Plaza is the Lover's Bell.
Those who ring the bell are said to be blessed by the dragon of love.
It's easy to access popular spot for all couples.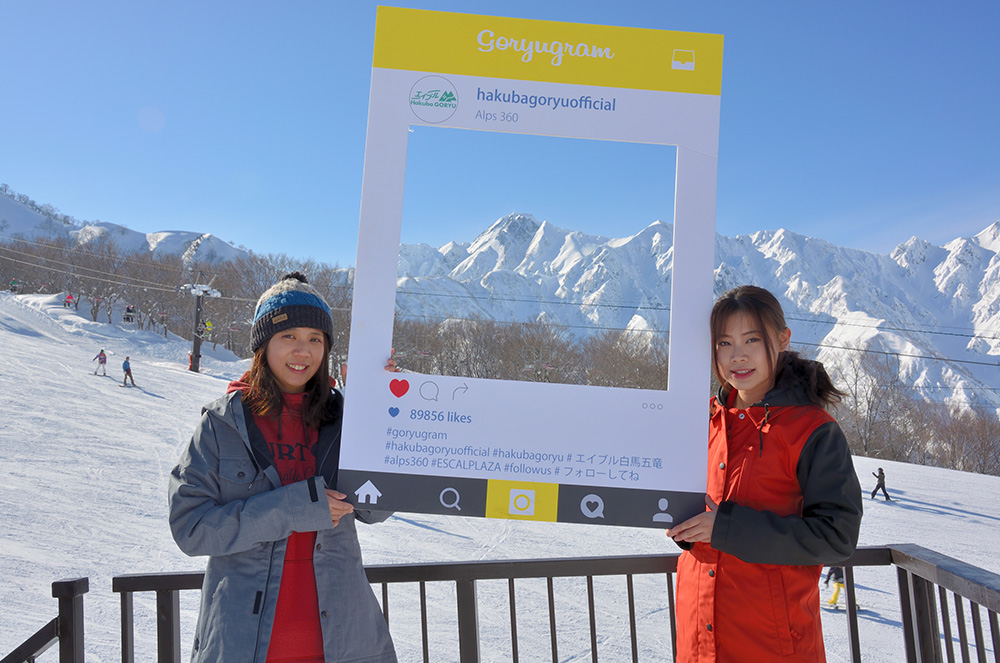 Mount Goryudake
You can't mention the Goryu ski resort without mentioning Mount Goryudake.
With it's iconic four black diamonds that was the inspiration for the joint Hakuba Goryu / 47 logo.
With an elevation of 1515 meters, you can't get a much better view than from the Alps chairlift 1 !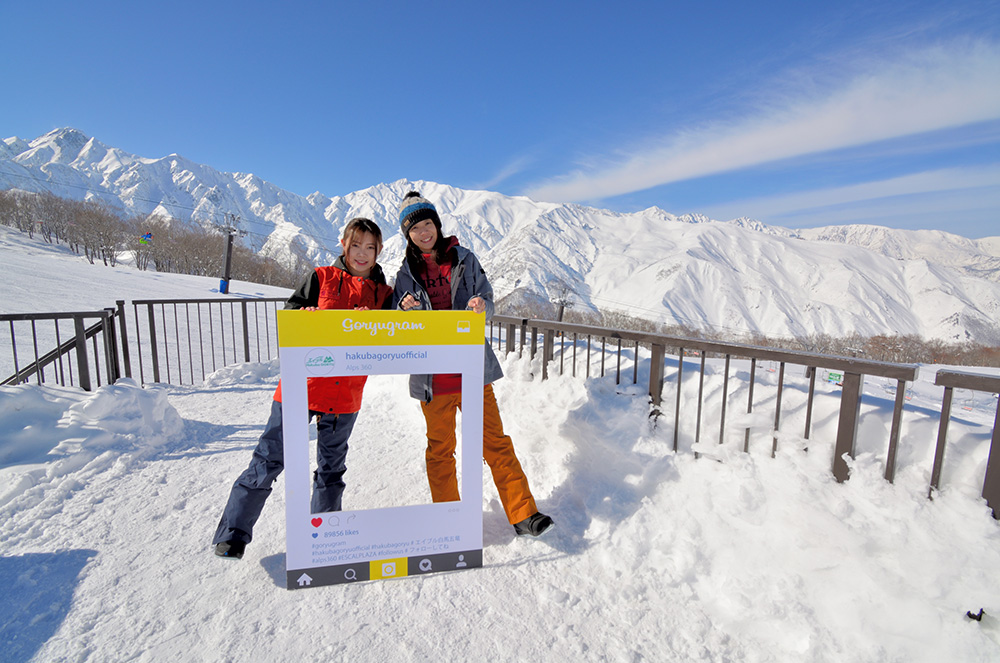 The Alps Gondola Station Rooftop
While many people are familiar with what's under the roof of the Alps Gondola Station, many people miss the fantastic view on top of the roof.
One of the best spots to take a picture of the Japanese Alps.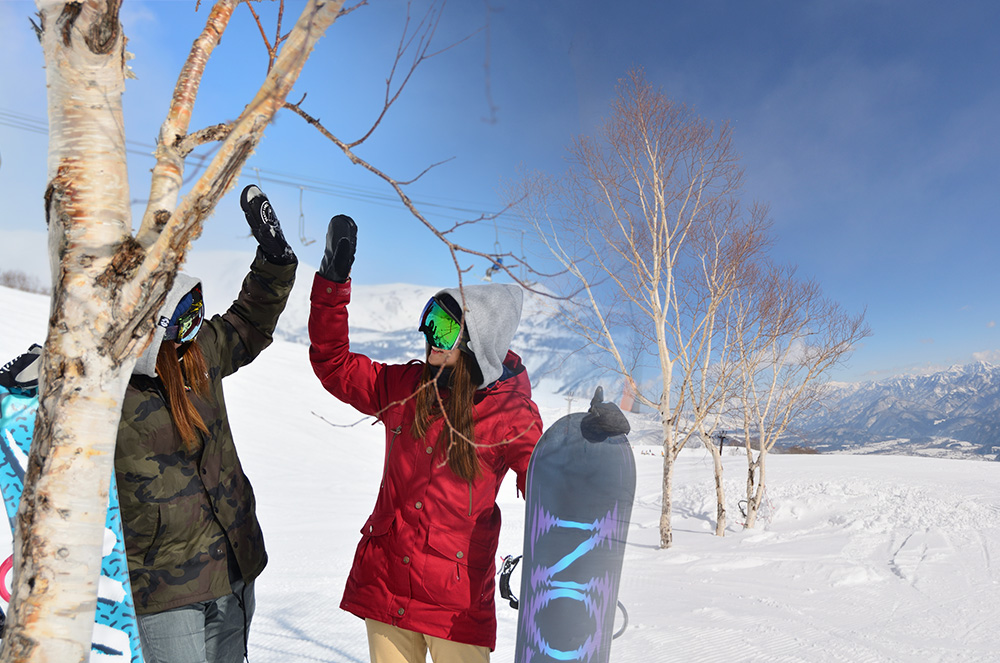 The three white birch trees.
There's a great view on top of the Grand Prix course, by the three white birch trees. With a little bit of creativity, one is sure to be able to take stunning pictures.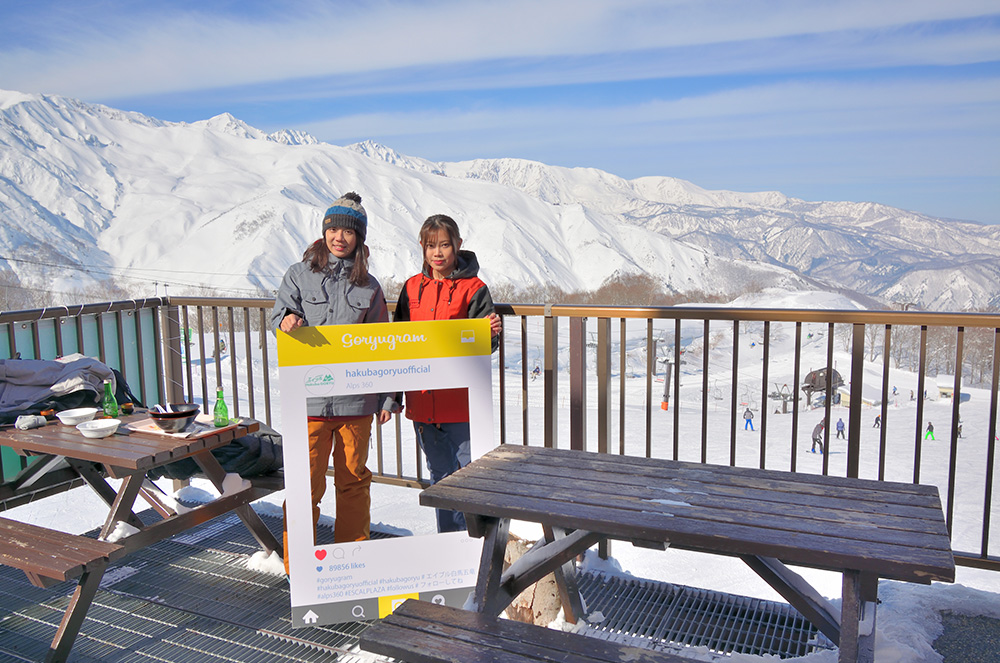 The Alps 360 Terrace
While a great view can be enjoyed from the windows of the Alps 360 Restaurant, our favorite photo spot has to be out side on the terrace!
From here you get a great view of the Japanese Alps, as well as the Hakuba Valley area.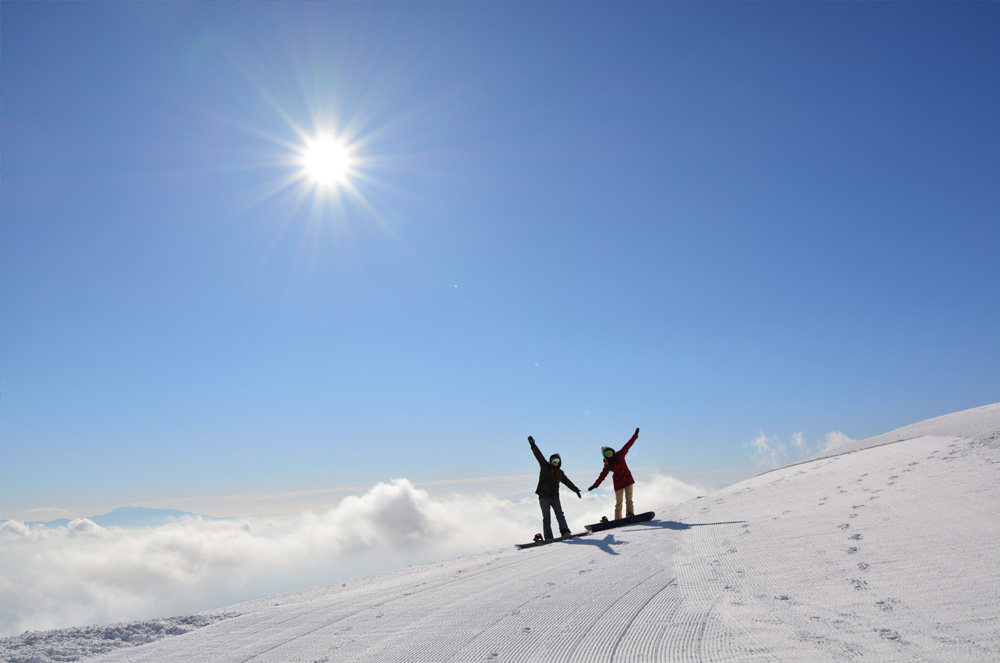 The sea of clouds below the Alps peak.
See the clouds from a perspective you can only experience from 1500m of elevation. With a bit of luck, you'll be treated to a breath taking panorama of fluffy white clouds. Almost as if you're floating through the sky.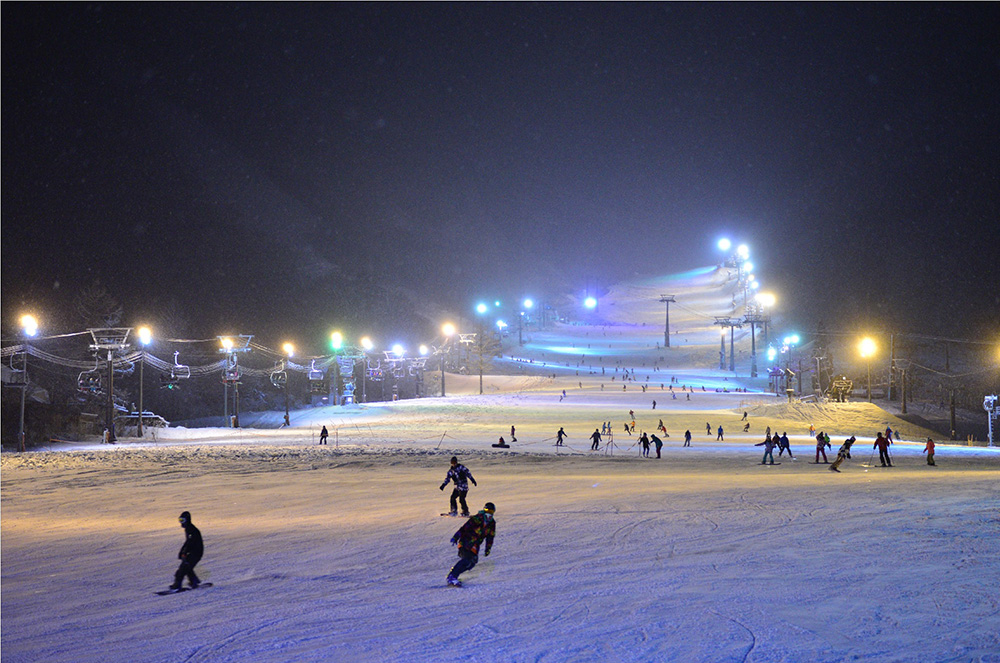 Night Skiing
If your Instagram is full of pictures of skiing during the day, come on down and night ski for a whole different vibe.
Goryu has the longest night ski for a whole Hakuba, and it's open everyday during the main season.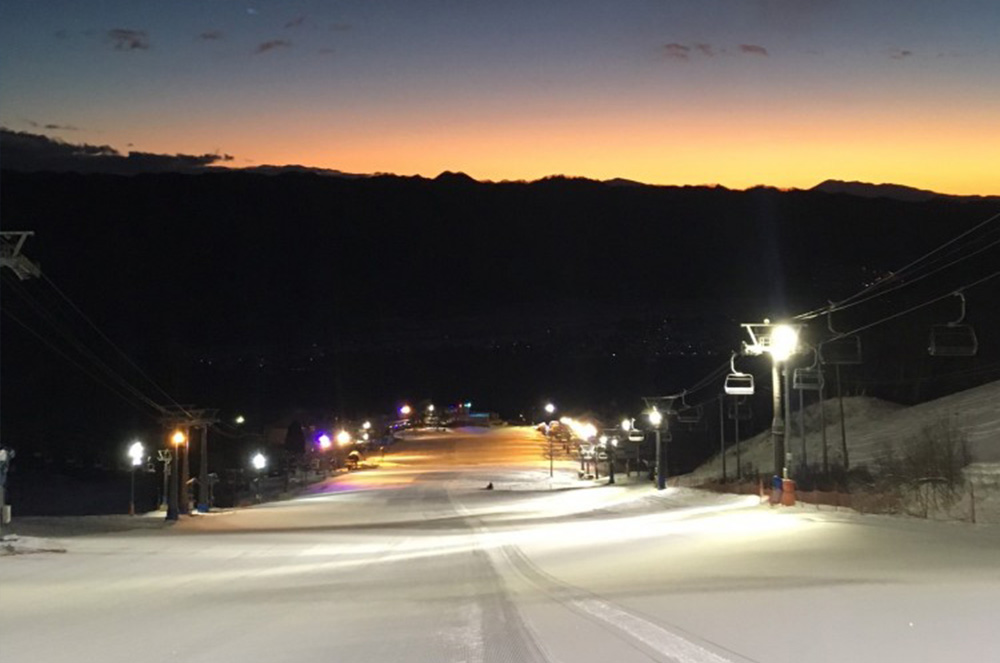 Sunrise Skiing
More of a morning person than an evening person?
The truely special sunrise skiing experience can be had every weekend from 6:30 in the morning.
With freshly groomed snow and a fantstic view, it's definitely worth it if your crazy enough to do it.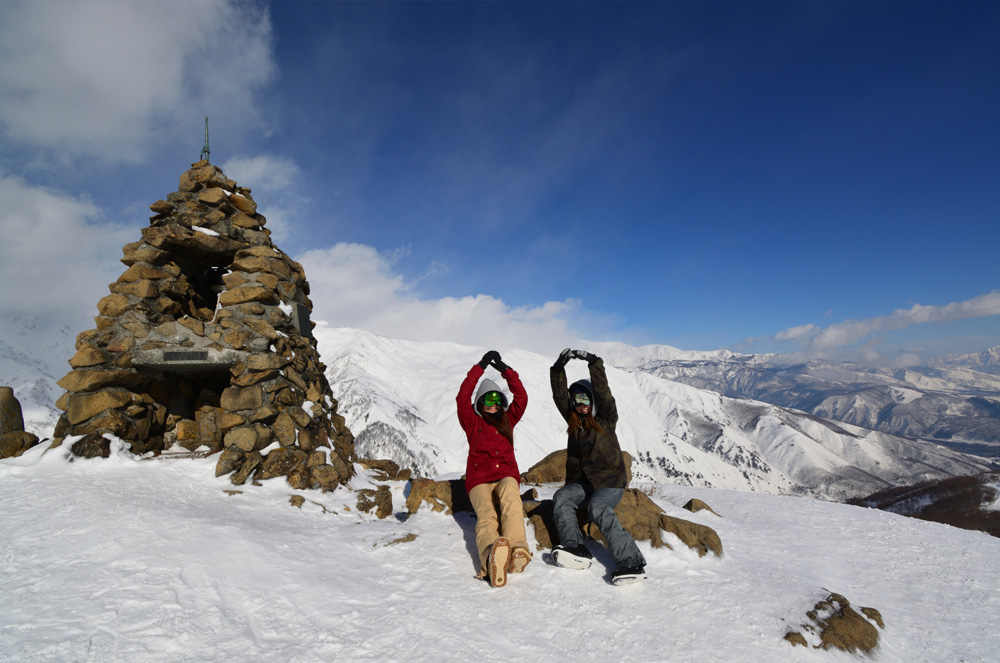 The Peak
For those who want venture off the beaten path, here's a spot many guests don't even know exists.
A short climb / hike up the mountain from the Alps Pairlift 1, the yop of the mountain provide an absolutely breath taking, nealy 360 degree view of the valley.